Immersed in the splendid Ticino Park, Villa Necchi alla Portalupa is a perfect destination
for regenerating and relaxing, enjoying tranquillity
and well-being in close contact with nature.
The Villa is located in the municipality of Gambolò and is the ideal starting point for a holiday in
a land entirely to discover, starting from the historic and natural beauties
of the Ticino Park river reserve up to the wonderful cities of Vigevano and Pavia,
just a few kilometres from the Villa.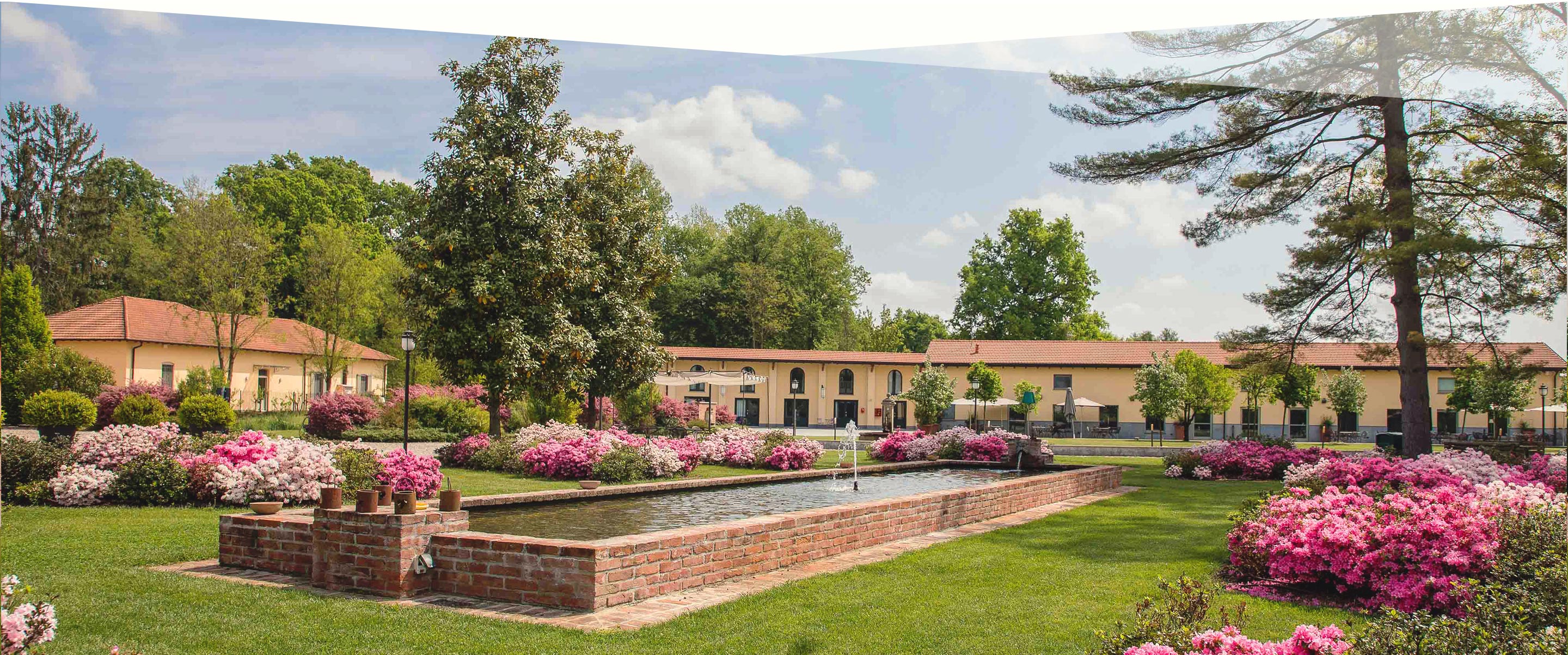 A fascinating history
full of wonder.
The history of Villa Necchi alla Portalupa has roots dating back to the end of the nineteenth century and is inextricably linked to Vittorio Necchi, the descendant of a rich Milanese family, who bought the farm and villa in the 1930s. The Villa's expansion was entrusted to the architect Giancarlo Palanti, who also painted numerous portraits of Vittorio Necchi and his consort, for example the magnificent wall panel in oil on canvas depicting Lina Ferrari Necchi.
It had been uninhabited since the 1960s when, in 2010, Villa Necchi alla Portalupa was restored to its ancient splendour after four years of intensive redesign and restoration work. The original structures and architectures were protected as much as possible in order to bring the beauties of the past, which were still alive in the soul of the Villa, back to life in a new light.
Excellence for
Meetings and Events
Thanks to the elegance of its spaces and the marvellous natural setting in which it is immersed, Villa Necchi alla Portalupa is a location par excellence for hosting events, weddings and meetings.
The Club House stands in the shade of ancient oaks and is surrounded by aromatic gardens; its furnishings help create an elegant and spacious environment with a seating capacity of 200 people.
The context creates a perfect balance between functionality and aesthetics and is enriched by a panoramic terrace of unparalleled natural beauty, perfect for refined events and cocktails with a view over the park in summer evenings.