Tailored spaces for successful meetings and conferences
Thanks to their elegant and bright spaces, our rooms are ideal for hosting successful business meetings, conferences and team building activities.
The environments are cared for down to the last detail, with exquisite furnishings and majestic spaces.
The Park of the Villa offers a large outdoor area, creating a magical setting for your business events.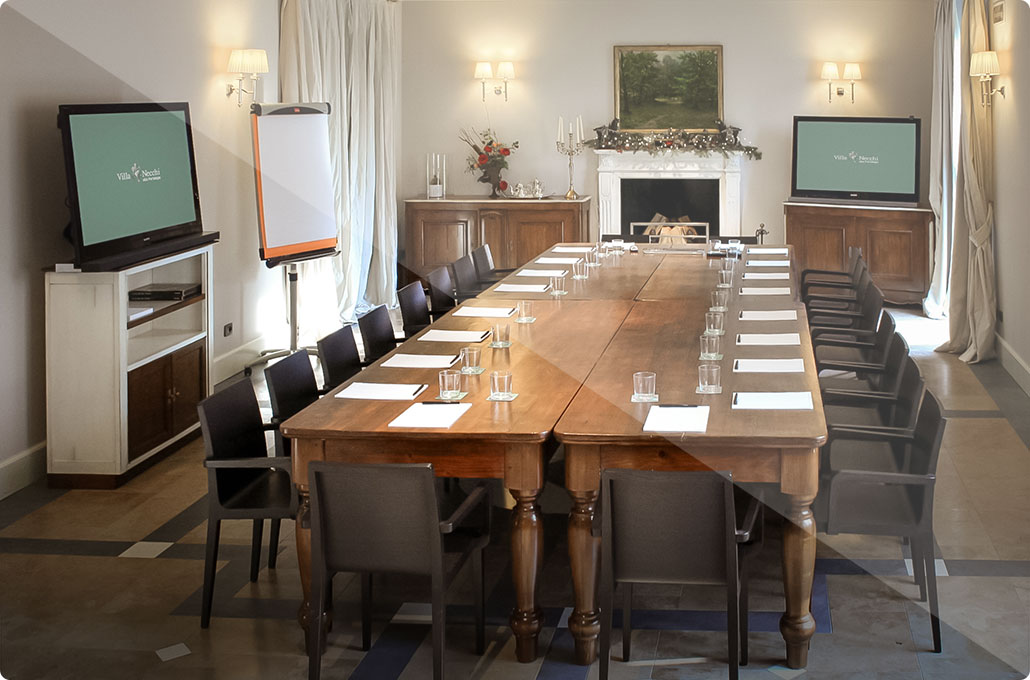 Sala Camino
Fireplace room in 17th-century Carrara marble.
Capacity up to 50 people.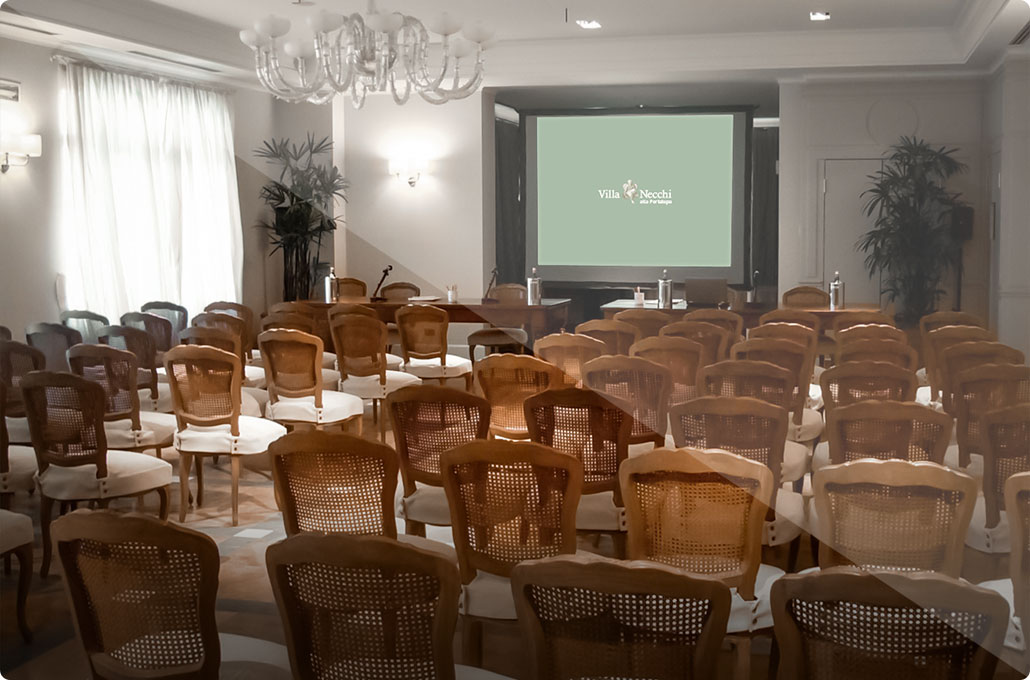 Sala Bamboo
The largest dining room: bright and welcoming,
with large windows overlooking the Park.
Elegant atmosphere created by Murano glass
chandeliers.
Capacity up to 150 people.
Rooms in the
Borgo and Club House
The rooms in the Borgo are our meeting rooms par excellence, especially the large room on the first floor, which is illuminated by natural light and equipped with adjustable screens and wireless audio equipment.
The ground floor is modular: depending on your needs, you can decide whether to use two separate rooms or a single large ballroom.
GROUND FLOOR:
220 sq.m., max. capacity 200 people.
FIRST FLOOR:
220 sq.m., max. capacity 150 people.
The rooms have every comfort thanks to technical equipment
in perfect harmony with the furnishings and decorations.
Screens and equipment for video projections, Bravia monitor, Bose sound system,
Bose microphones, video-conferencing, Wi-Fi, computers, flip charts.
Sound system
and microphone
Flip chart and
basic stationery
We offer our utmost professionalism to ensure the success of your event.
The wide range of menus offered by our chefs for coffee breaks, business brunches, light lunches and gala dinners is entirely customisable, and our staff is ready to assist you during the organisation and carrying out of your event with the utmost elegance and care for details.
Indoor and Outdoor
Team Building
Thanks to the flexibility of our spaces, Villa Necchi alla Portalupa can accommodate team building activities with a team of expert professionals and qualified trainers.
Choose among the programs offered, which are all customisable: our staff is at your disposal to meet your needs.
Satisfied clients include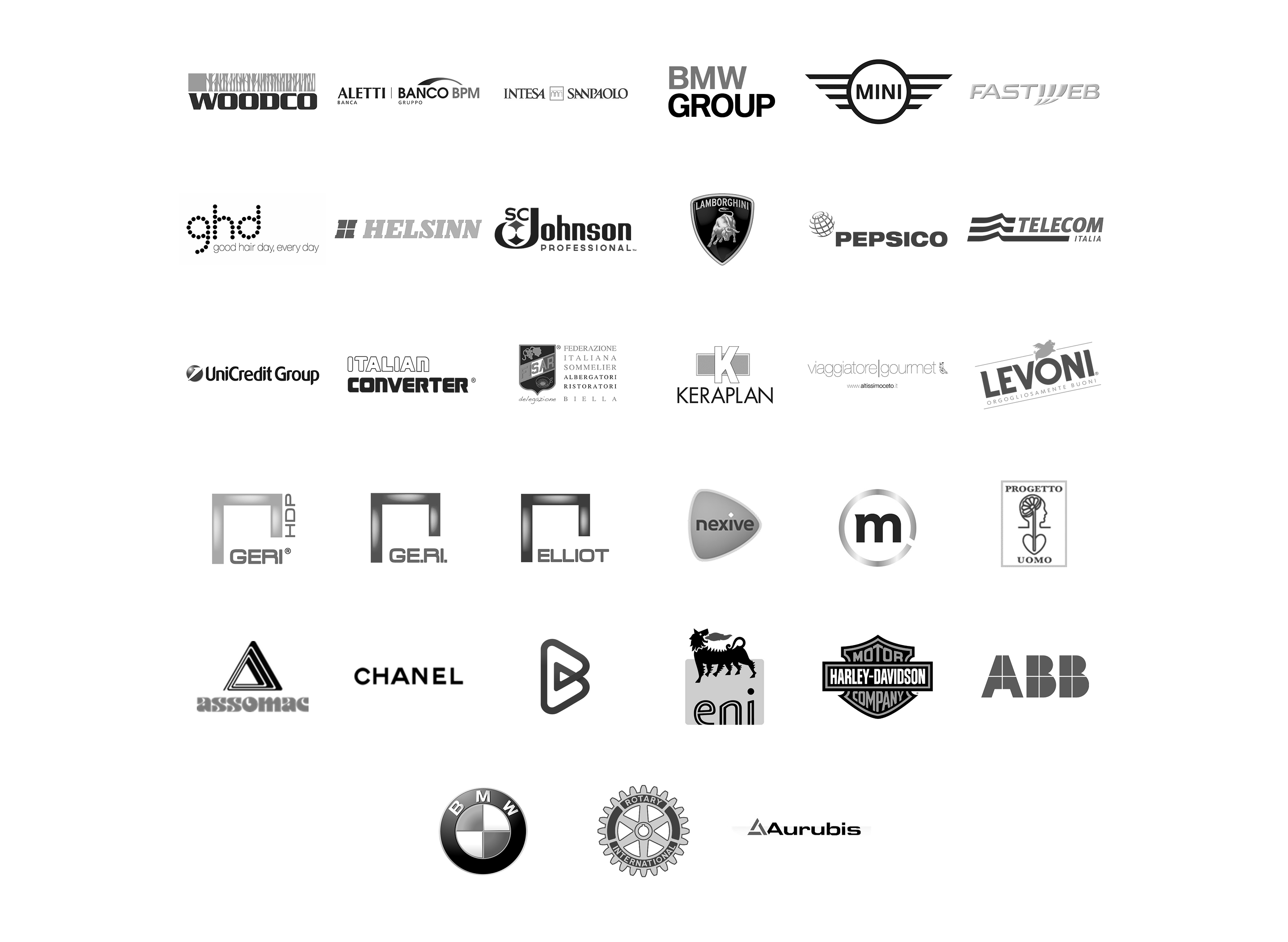 Request information for your
Event