Weddings in a special location full of history.
Your wedding day at Villa Necchi will be a magical memory. The setting of the park and the precious details of the furnishings all contribute to making every ceremony a little dream full of sophistication and charm.
Several magazines have written articles about our location.
You can count on a dedicated team at your disposal to guarantee high-quality service and personalised advice.
You can choose to have your wedding in the elegant Villa or in the Borgo full of country-chic charm.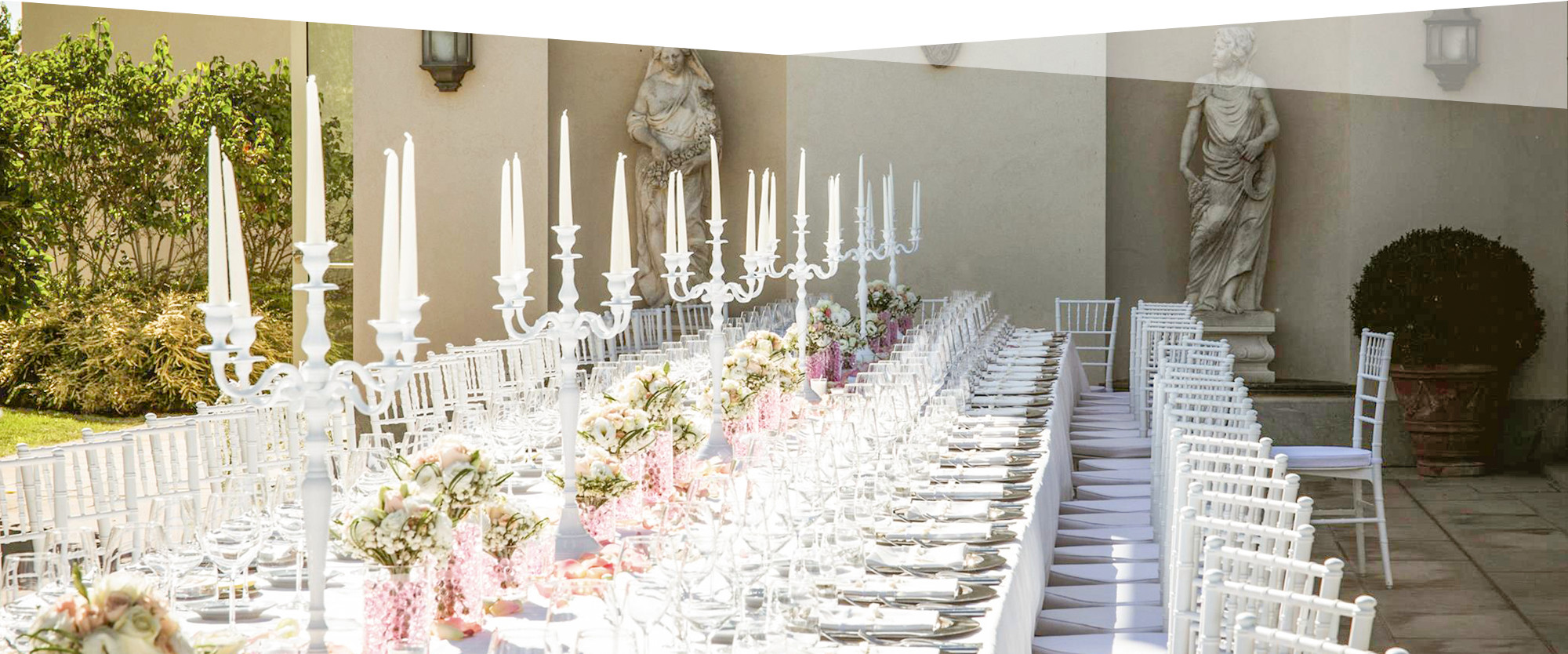 The elegance of the Main Villa is enriched by its
furnishings with contemporary charm.
A setting full of history and charm, immersed in vegetation.
The park is the perfect setting for an aperitif, while the elegant Sala Bamboo is the perfect location for unforgettable receptions adorned with bouquets of fresh flowers and precious elegant details.
The panoramic terrace, lastly, is the ideal backdrop for cocktails and dancing on summer evenings, offering a unique panorama of the park's beauty.
Villa Necchi is a unique and refined location for celebrating your wedding.
Once used for growing flowers, today the Borgo
is an extremely well cared-for environment.
The Necchi once used this area to embrace their love of plants and flowers; today it is a unique setting with Provençal-style furnishings in perfect harmony with the surrounding park. A small marvel just a stone's throw from the Villa.
The Club House, enclosed between the aromatic gardens in the heart of the Borgo, accommodates up to 180 people.
With a splendid view of the pond which is home to real swans, it truly is a place of rare beauty for celebrating your wedding.
At Villa Necchi alla Portalupa you can have a religious wedding ceremony inside our small chapel, or a civil ceremony in our gazebo, thanks to collaborations with the Municipality of Gambolò.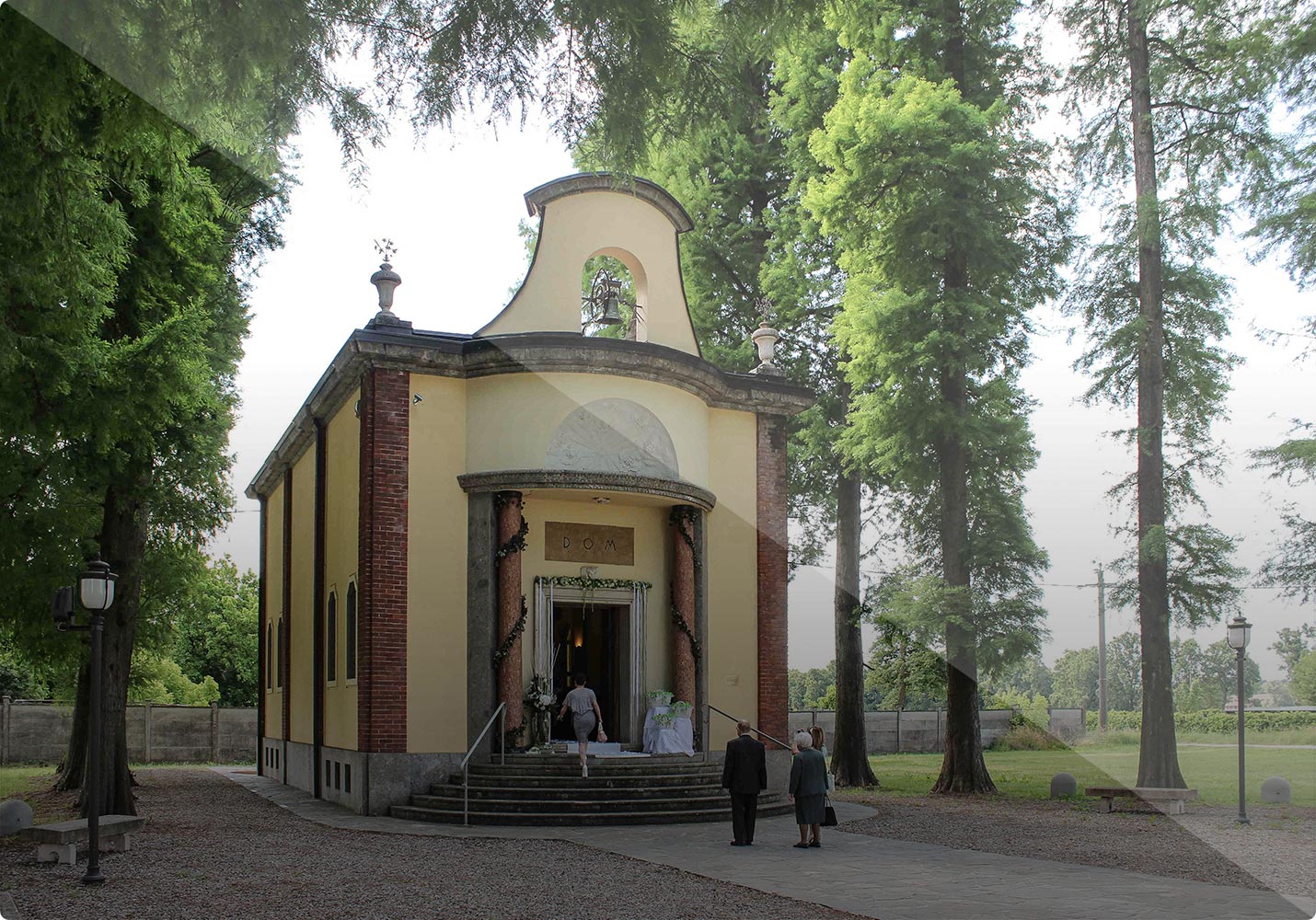 Ceremony in the Church
The Chapel of Villa Necchi was built in the 1950s at the behest of Vittorio Necchi. It is dedicated to Saint Ambrose and was consecrated on 8 November 1959 by Aloisius Barbero, the Bishop of Vigevano.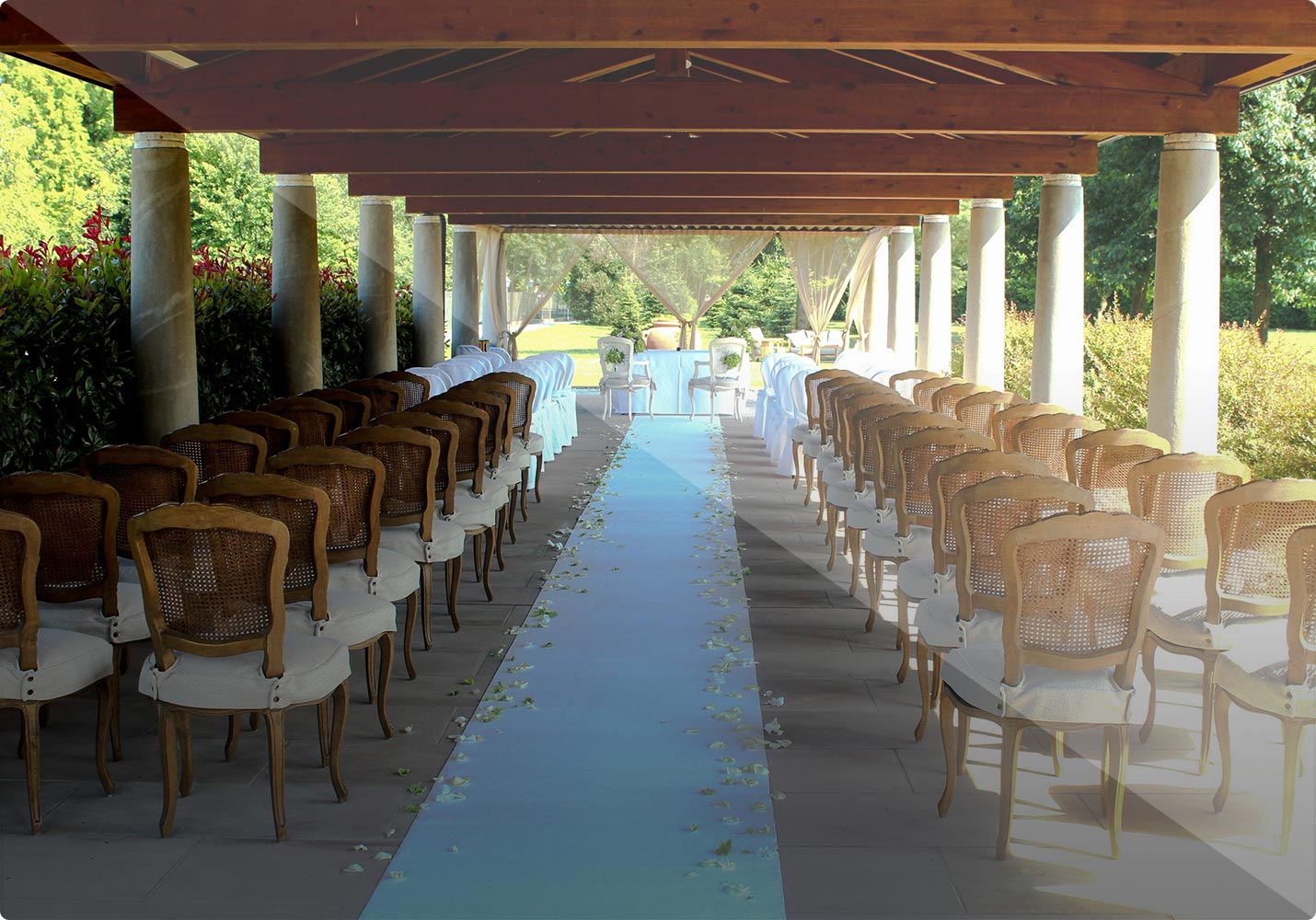 Civil rite
The colonnade in the park is a charming place for an outdoor civil ceremony. The country charm of the Borgo, the relaxing setting of the park or the charm of the Villa: different locations based on your preferences. Always by your side.
Organize your private event or special ceremony
together with the staff of Villa Necchi.
Choose the location best suited to your needs
and we will create services tailor-made for you.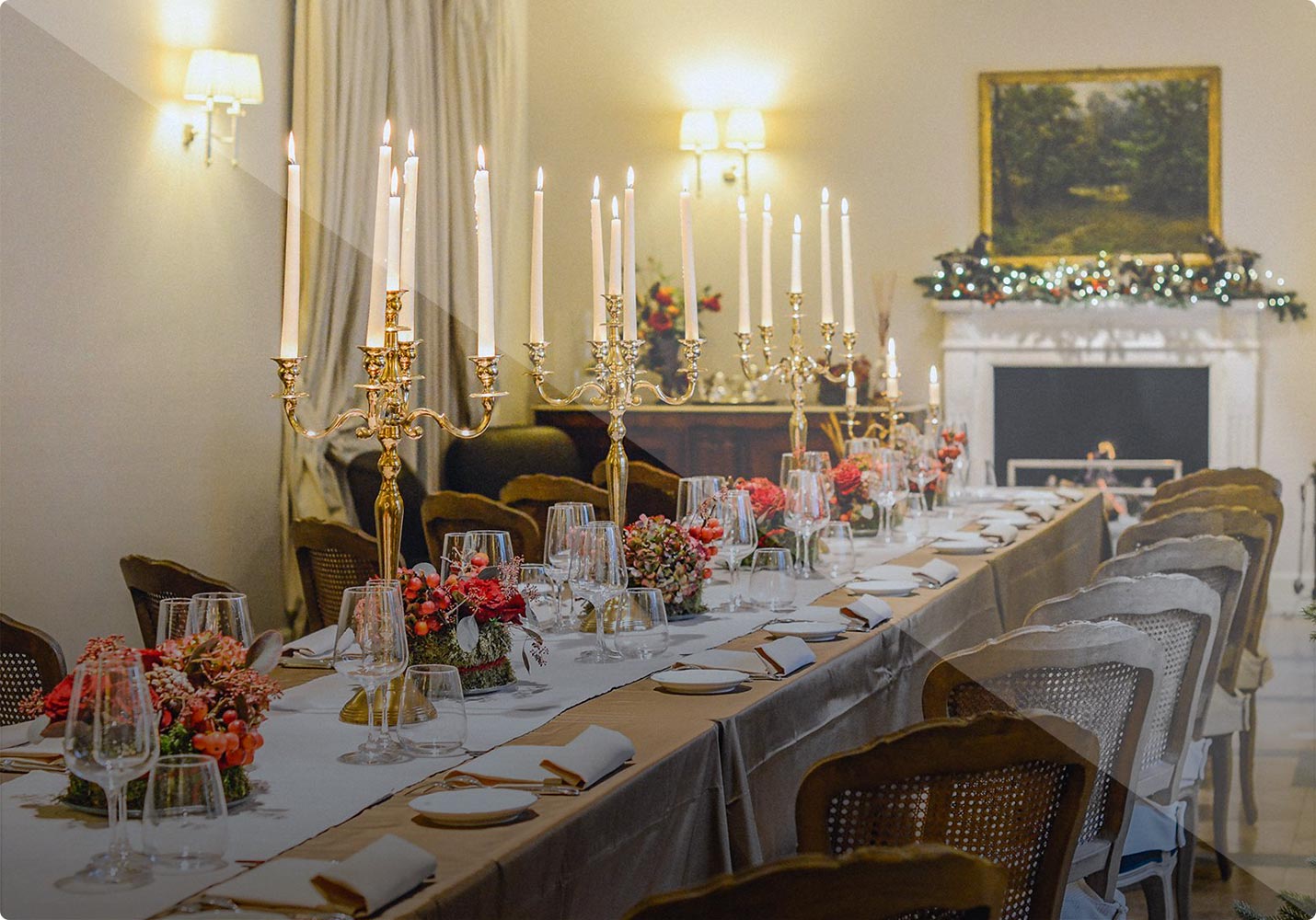 Sala Camino
Fireplace room in 17th-century
Carrara marble.
Capacity up to 30 people
Can only be reserved
for


private events.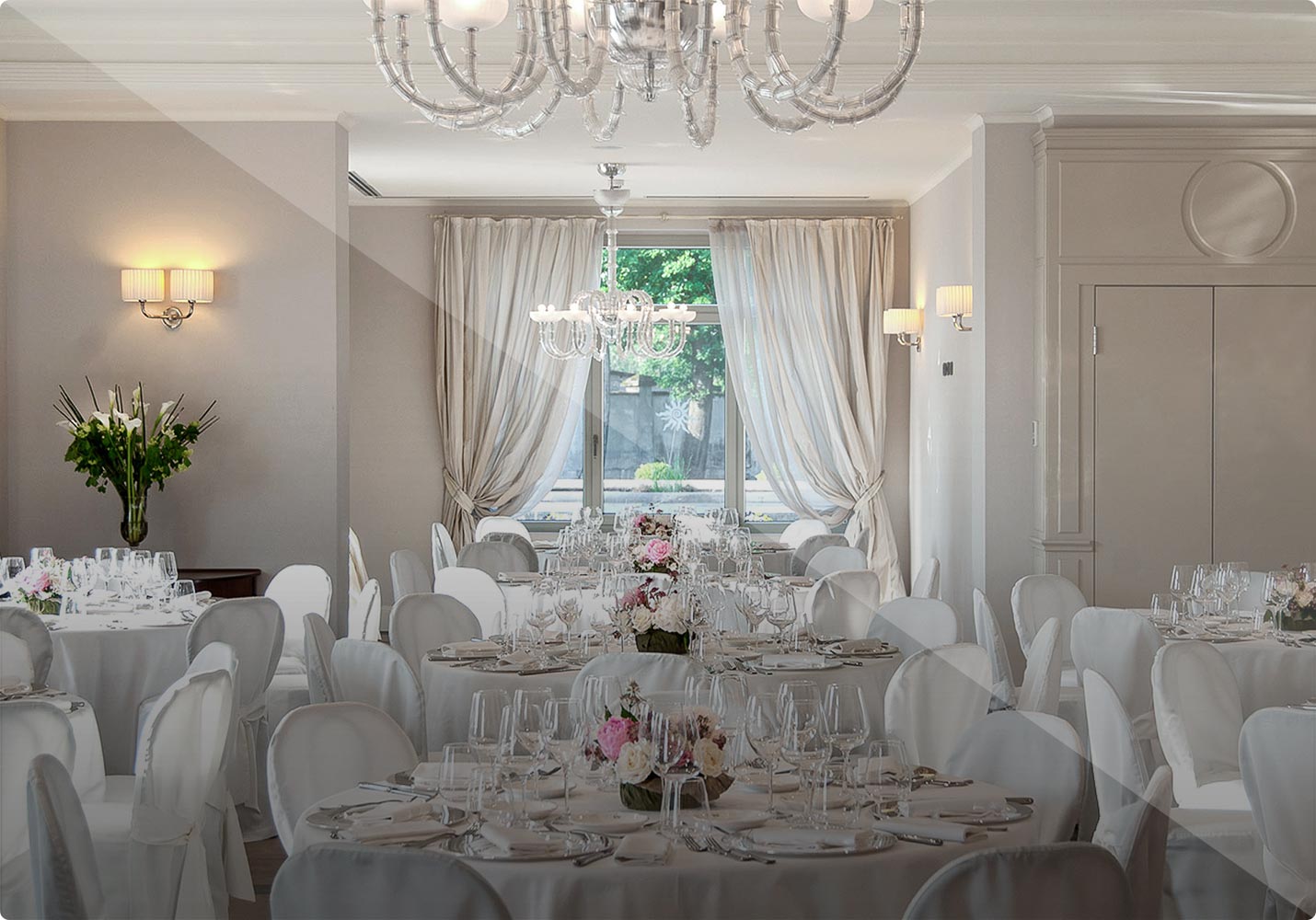 Sala Bamboo
he largest dining room: bright and welcoming, with large windows that overlook the Park. Elegant atmosphere created by Murano glass chandeliers.
Capacity up to 120 people
Can only be reserved
for private events.
Organize your
Wedding


or

Private Event
For more information
fill out the contact form or call:
+39 0381.092601